We had the pleasure of attending a hosted evening at the Manchester Sporting Club last week.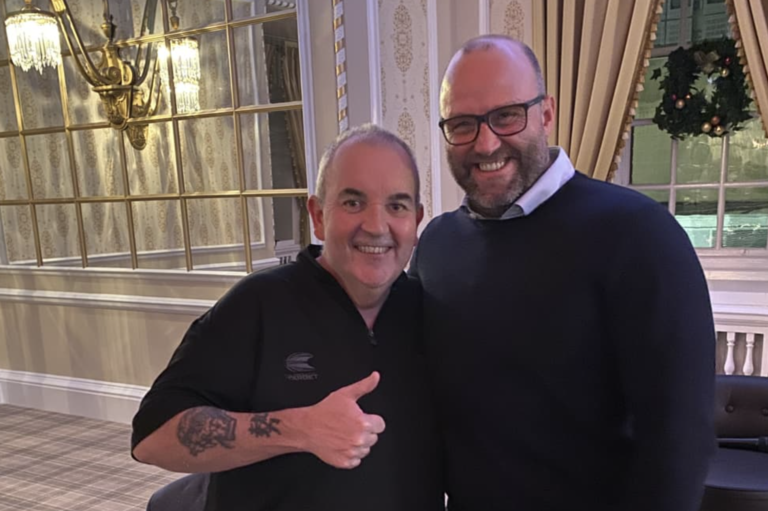 Professional darts player Phil The Power Taylor gave a talk about his career and how he made it to the very top. A few of our clients were able to join us too.
Managing Director, Wayne Caunce commented:
"Meeting Phil was a pleasure and hearing about his career and what it took to get to the top was really inspiring."
For those that don't know, Phil Taylor is an English retired professional darts player, that was given the nickname The Power. In total, he has won 214 professional tournaments, including a record 85 major titles and a record 16 World Championships. Source: Wikipedia.
If you're an employer that's looking for assistance with your professional services staffing and want to be invited along to events and evenings like this, then you need to work with a staffing supplier like NC Associates. We're professional, personable and local and we're keen to continue growing our network – so Contact Us today to see how we can help you.