It's important to stay in contact with your new hire/s before their start date. A lot can happen in their notice period, they might accept an offer with another company or may decide to stay in their current role. Therefore, a pre-boarding process is important to ensure your new employee feels like part of your team before they even arrive on day one.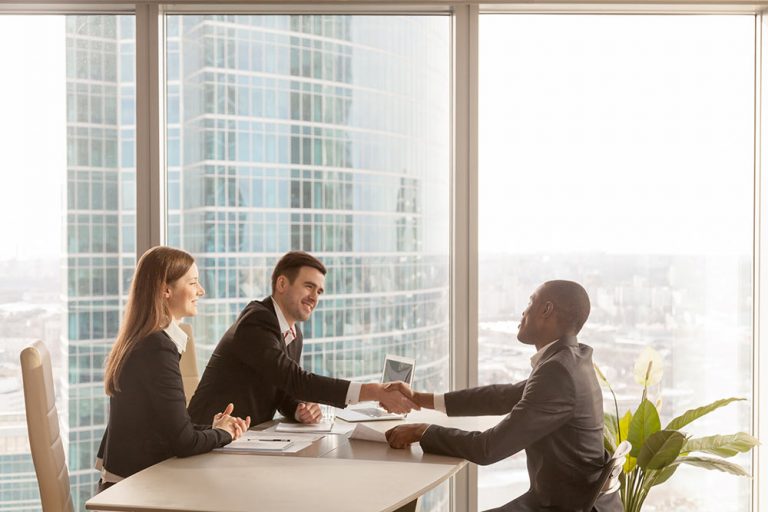 Pre-boarding compared to on-boarding starts and is completed before an employee's first day. It's an opportunity to engage the new employee with company culture, practices and introduce them to the team. A pre-boarding plan can help individuals feel reassured and welcome during the period between accepting the job and starting it.
What should you do?
With the pre-boarding process, you can get the ball rolling with some of the vital things like completing important forms and issuing the staff handbook, but also begin to drum up excitement for the new hire joining the company.
You may want to keep in regular contact with your hire via email or telephone and send them recent company newsletters or keep them updated with news like, "We're setting up your desk today" or "Your company email has been created now", or you might want to schedule some time to have your new employee come into the office to see where they are working and meet the team. Whatever you decide to do, you can tailor it to your industry and the candidate you have hired. Even just a simple note following an individual's appointment welcoming them and offering to answer any questions they might have, can go a long way in helping them feel welcome and curb any anxiety they might have.
Pre-boarding isn't just about welcoming a new hire to the company, its other advantage is it helps prepare an employee for their first day. With all the form reading and signing and the nerves of meeting their new team out of the way, your new hire can instead get straight to work.
Just stay in touch
Finding the right candidate for your company can be a long and arduous journey. Don't count on luck to make sure your new hire doesn't walk out on an accepted offer. Put the little bit of extra effort in to implement a pre-boarding process so your hire will be excited and prepared to start when their first day rolls around.
If you need help finding a new member of staff for your latest vacancy don't hesitate to get in contact with us today.